Registration Fees
Physicians $1,045
Advance Practice Providers / Nurses $845
Residents / Fellows $845
Cancellations received in writing before March 22, 2024 will be refunded, less a $75 administrative fee. No refunds will be made on cancellations received after that date.
Please email your requests to [email protected]
Overview
Primary Care is the essential core of modern medical practice.  Increasingly difficult management decisions must be made in diverse ambulatory environments and via telemedicine.  Primary care clinicians continue to do it all: preventive medicine, reduction of cardiovascular risk factors, acute clinical problems, chronic disease management, women's health, behavioral medicine, geriatrics, and much more.  Effective practice requires understanding the optimal use of new diagnostic tests and new medications. Health disparities and the care of vulnerable patients are a central part of our daily practice as we try to maximize quality, safety, equity, and value. Close collaboration with other specialists, inpatient colleagues, and diverse teams of health professionals is essential for the care of our complex patients.
This course will present a comprehensive review of new developments in outpatient medicine, controversies in primary care practice, and updates in care of patients with COVID-19 and other serious infections. The course will focus on the skills and strategies needed in day-to-day office practice. The curriculum will feature in-depth discussion of challenging cases in preventive medicine, common problems in ambulatory care, and a broad selection of acute and chronic illnesses. This course will also be an excellent opportunity to update office-based skills in dermatology, neurology, infectious disease, clinical oncology, endocrinology, clinical nutrition, and urgent care.  The course will utilize formal lectures, case discussions, an audience response system, questions and answers, a detailed syllabus, and on-demand access to course recordings. Ample time will be reserved for interprofessional discussion of challenging cases.  Remote learning opportunities will also be available.
The course is presented by the UCSF Division of General Internal Medicine of the Department of Medicine and is sponsored by the Office of Continuing Medical Education, University of California, San Francisco.
Target Audience
This course, chaired by Dr. Robert B. Baron and taught by UCSF's best teachers, is designed for practicing internists, family practitioners, advance practice providers, and all other health professionals interested in providing high quality primary care.
Onsite and Live Stream Conference
The course sessions will take place at the Waikiki Beach Marri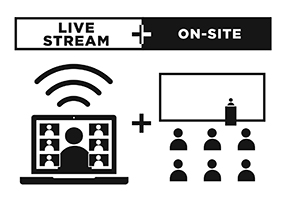 ott Hotel on Oahu.  Live Stream and Onsite registrants will receive instructions along with the digital syllabus a week before the conference.  Included in your registration fee is access to the course recordings on demand after the conference and for 30 days after the course. You must tune in to live conference (in person or remotely) to claim CME.  All course times listed are Hawaii Standard Time (GMT-10).
Objectives
The purpose of this course is to increase competence and improve clinician practice in primary care and ambulatory practice. We specifically anticipate improvements in skills and strategies to:
Implement new guidelines in office-based preventive medicine including new strategies for cancer prevention and screening, immunizations, and prevention of coronary heart disease and stroke;
Manage common and complex office problems including hyperlipidemia, diabetes, osteoporosis, TIAs, strokes, respiratory infections, STI's, and common cancers;
Understand the impact that COVID-19 has had on primary care practice and use best practices to treat patients with COVID-related conditions;
Treat common disorders in dermatology including skin cancer, eczema, acne, hair loss, chronic urticaria, drug eruptions, skin infections, and disorders of aging skin;
Understand and treat obesity and use the new obesity medications;
Manage common concerns in women's health including contraception and menopause;
Understand the most recent evidence on use of vitamins, nutritional supplements, and exercise;
Increase expertise in managing common and commonly-missed orthopedic problems;
Develop best practices in giving prognostic advice for common cancers;
Select the best current and future diagnostic tests and best new medications, including new cancer therapies;
Use best evidence and optimize patient communication and shared-decision making;
Improve interprofessional teamwork and collaboration;
Enhance value in medical practice;
Become a better clinician and advocate with a deeper understanding of health disparities and the central role of primary care clinicians in providing equitable, patient-centered care.
Accreditation
In support of improving patient care, the University of California, San Francisco is jointly accredited by the Accreditation Council for Continuing Medical Education (ACCME), the Accreditation Council for Pharmacy Education (ACPE), and the American Nurses Credentialing Center (ANCC), to provide continuing education for the healthcare team.
Physicians: UCSF designates this live activity for a maximum of 18.00  AMA PRA Category 1 CreditsTM. Physicians should claim only the credit commensurate with the extent of their participation in the activity.
This CME activity meets the requirements under California Assembly Bill 1195, continuing education and cultural and linguistic competency. 
ABIM MOC: Successful completion of this CME activity enables the participant to earn up to 18.00 MOC points in the American Board of Internal Medicine's (ABIM) Maintenance of Certification (MOC) program. It is the CME activity provider's responsibility to submit participant completion information to ACCME for the purpose of granting ABIM MOC points.  Attendees must complete the course evaluation within 30 days of the activity completion in order to receive MOC credit.
Geriatric: The approved credits shown above include 17.00 credits toward meeting the requirement under California Assembly Bill 1820, Geriatric Medicine.
Nurses: This course is approved for 18.00 Nurse Contact Hours as designated by the ANCC. 
Pharmacotherapeutics CEUs for Nurses: For the purposes of recertification the American Nurses Credentialing Center accepts AMA PRA Category 1 CreditsTM issued by organizations accredited by the ACCME. This activity is designated for a maximum of 16.25 pharmacotherapeutic credits towards meeting the requirement for nursing pharmacology continuing education. Nurses should claim 0.1 CEUs for each contact hour of participation in designated pharmacotherapeutic continuing education.
Physician Assistants: AAPA accepts category 1 credit from AOACCME, Prescribed credit from AAFP, and AMA PRA Category 1 CreditsTM from organizations accredited by the ACCME.
Pharmacists: The California Board of Pharmacy accepts as continuing professional education those courses that meet the standard of relevance to pharmacy practice and have been approved for AMA PRA Category 1 CreditsTM.
Course Outline
Course Chair
Robert B. Baron, MD, MS
Professor of Medicine
Faculty
(University of California, San Francisco unless otherwise noted)
Sam Brondfield, MD, MAEd
Associate Professor of Medicine
Division of Hematology/Oncology
Chief, Moffitt-Long Inpatient Oncology Consult Service
Peter Chin-Hong, MD
Professor of Medicine, Division of Infectious Disease
Associate Dean for Regional Campuses
Kenneth Fox, MD
Chief Neurologist
Kaiser Permanente San Francisco
Lindy P. Fox, MD
Professor of Dermatology
Director, Hospital Consultation Service
Director, Complex Medical Dermatology Fellowship
Paul Nadler, MD
Professor of Medicine
Director, Screening and Acute Care Clinic
Jeffrey A. Tice, MD
Professor of Medicine
Judith M. E. Walsh, MD, MPH
Professor of Medicine and of Epidemiology & Biostatistics
Associate Medical Director, UCSF Women's Health Primary Care Practice
Travel & Lodging
Conference Location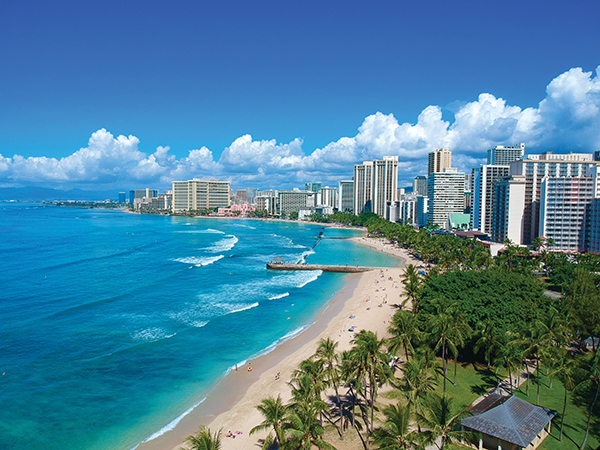 The newly renovated Waikiki Beach Marriott is a luxury escape - a beachfront Waikiki hotel with unparalleled service, thoughtful amenities and sweeping views of the Pacific Ocean.
https://www.marriott.com/en-us/hotels/hnlmc-waikiki-beach-marriott-resort-and-spa/overview/
Marriott Resort Waikiki Beach
2552 Kalākaua Avenue, Honolulu HI 96815
Hotel Phone: 808-922-6611
Room Rates:
$289  City View
$319  Partial Ocean View (Paoakalani Tower)
$399  Ocean View (Kealohilani Tower)
A discounted daily resort fee of $25 per day will apply. 
Please contact the hotel directly to book your room: 808-922-6611, or toll free at 800-367-5370
Online Reservations Are Also Available:
We encourage you to make your reservation early in order to guarantee your preferred room and dates.  The cut-off date is February 29, 2024.
A credit card number is required to reserve your room. You may cancel your reservation at no charge up to 3 days before arrival date. A late cancellation penalty of one-night plus tax will be assessed if you cancel after this deadline.
Air Transportation
UNITED AIRLINES
UCSF has negotiated special fares with United Airlines for our course attendees.  You may use the following tour code to book on your own: united - www.united.com/meetingtravel • Offer Code: ZNRW982350
---
Exhibitors
Exhibit Fee: $2,500
Email Contact for Exhibits  [email protected]
Exhibit Description
Exhibitors receive the following benefits:
(1) 6' x 30" tabletop exhibit space at UCSF assigned location in exhibit hall
Standard acknowledgement from the podium
Acknowledgement in the course syllabus distributed to each registrant
(2) complimentary exhibitor attendees and (1) copy of the course syllabus
Exhibit Hours
(subject to updating)
| | |
| --- | --- |
| Sunday, March 31st  |   |
| 4:00- 5:00PM | Exhibit Area open during Registration |
| Monday, April 1st  |   |
| 6:30- 7:00AM | Continental Breakfast in Exhibit Area |
| 8:40- 9:00AM | Coffee Break in Exhibit Area |
| Tuesday, April 2nd  |   |
| 6:30- 7:00AM | Continental Breakfast in Exhibit Area |
| 8:40- 9:00AM | Coffee Break in Exhibit Area |
| Wednesday, April 3rd  |   |
| 6:30- 7:00AM | Continental Breakfast in Exhibit Area |
| 8:40- 9:00AM | Coffee Break in Exhibit Area |
| Thursday, April 4th  |   |
| 6:30- 7:00AM | Continental Breakfast in Exhibit Area |
| 8:40- 9:00AM | Coffee Break in Exhibit Area |
| Friday, April 5th |   |
| 6:30- 7:00AM | Continental Breakfast in Exhibit Area |
| 8:40- 9:00AM | Coffee Break in Exhibit Area |