March 28 - 30, 2024
Marines' Memorial Club & Hotel - San Francisco, CA
Course# MDM24E01
Division of Endocrinology, Metabolism, and Osteoporosis
---
Registration Fees
Full Course
Full Course
(Thursday, Friday, Saturday)
Early Bird Ends- 02/28/24
Physician $635.00
AHP $435.00
Resident/Fellow $350.00
Regular Fee Begins - 03/01/24
Physician $685.00
AHP $485.00
Resident/Fellow $400.00
Diabetes
Diabetes Update
(Thursday Only)
Early Bird Ends- 02/28/24
Physician $385.00
AHP $285.00
Res/Fellow $200.00
Regular Fee Begins - 03/01/24
Physician $435.00
AHP $335.00
Res/Fellow $250.00
Endocrinology
Advances in Endocrinology & Metabolism
(Friday & Saturday Only)
Early Bird Ends- 02/28/24
Physician $485.00
AHP $335.00
Res/Fellow $300.00
Regular Fee Begins - 03/01/24
Physician $535.00
AHP $385.00
Res/Fellow $350.00
Cancellation Policy
Cancellations received in writing before March 27, 2024 will be refunded, less a $75 administrative fee. No refunds will be made on cancellations received after that date. Please email your requests to [email protected]
Overview
The Diabetes Update section on Thursday focuses on new ideas and therapies relevant to patients with Type 1 and Type 2 diabetes. Advances in Endocrinology and Metabolism on Friday and Saturday will provide the clinician with updated, pragmatic information about the management of common endocrinologic and metabolic problems, as well as insight into important current areas in clinical research. Formal presentations will be accompanied by question and answer periods with general discussion. Clinical cases will focus on common endocrine problems encountered in clinical practice.
TARGET AUDIENCE
This course is intended for general internists, family physicians, general practitioners, surgeons, nurses, pharmacists, and other health care professionals. It is expected that the participants will gain new life skills and strategies to manage these disorders.
Objectives
Coming Soon!

Accreditation
In support of improving patient care, the University of California, San Francisco is jointly accredited by the Accreditation Council for Continuing Medical Education (ACCME), the Accreditation Council for Pharmacy Education (ACPE), and the American Nurses Credentialing Center (ANCC), to provide continuing education for the healthcare team.
Course Outline
Coming Soon!
Course Chairs
Umesh Masharani, MB, BS, MRCP
Professor of Medicine
Faculty
(University of California, San Francisco unless indicated)
Travel & Lodging
Marines' Memorial Club & Hotel
San Francisco, CA 94102
609 Sutter Street,
San Francisco, CA 94102                          
Hotel Phone: 415-673-6672                      
Rates: $252/standard/deluxe per night                        
Reservations: 800-562-7463
Cutoff Date: 02/27/24
You may also book online at https://marinesmemorial.org - Use the "Book Your Stay" Reservation button and place the offer code DIAB2024 or call 1-800-562-7463 and ask for UCSF Diabetes Update 2024 in order to receive the group rate.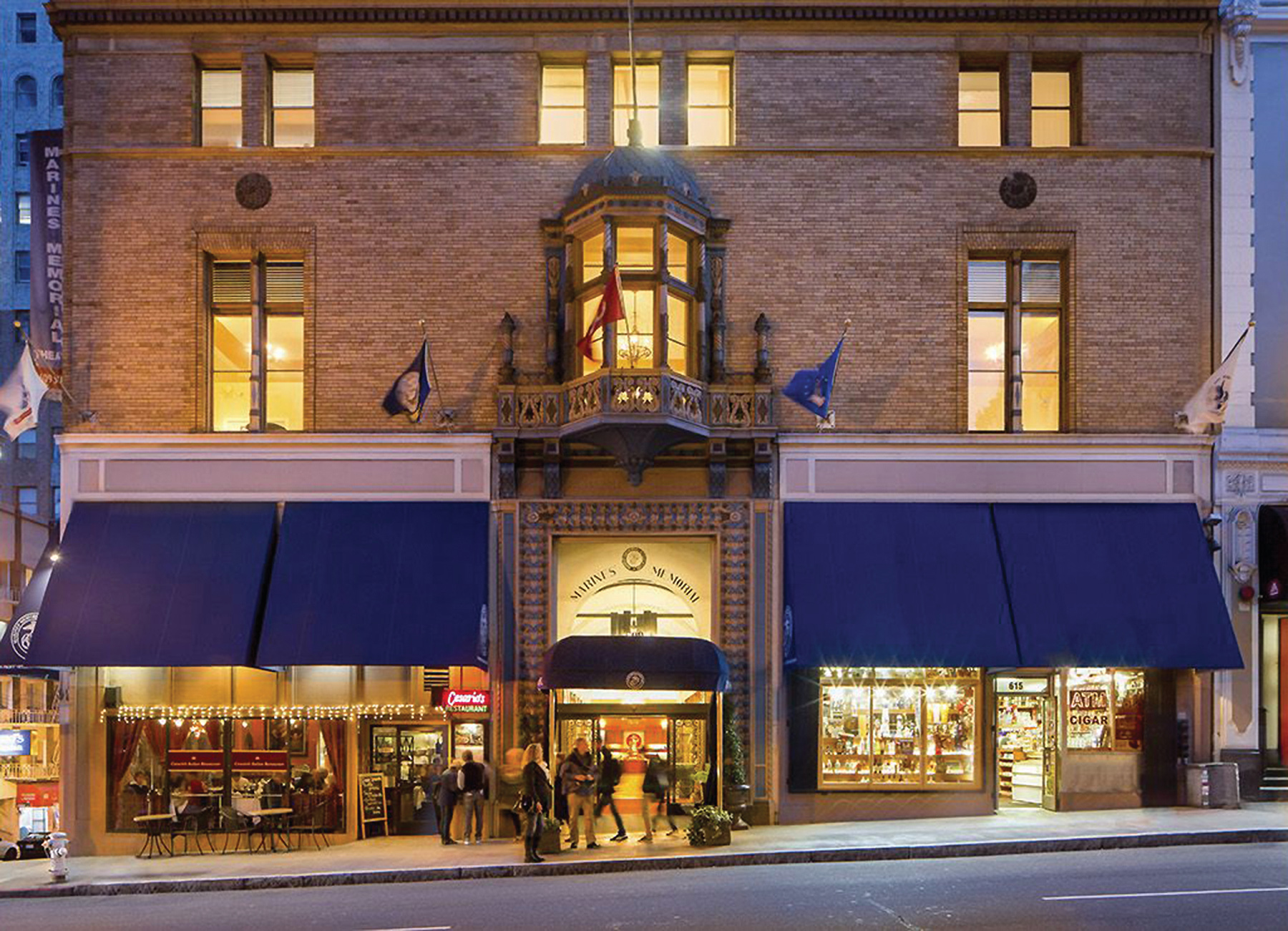 ---
Exhibitors
Exhibit Fee: $2,500
Email Contact for Exhibits  [email protected]
Exhibit Description
Exhibitor opportunities available for the meeting.  For more information, please contact Dawn Bohlmann at [email protected]
Exhibit Hours
Coming Soon!