Thursday - Friday
March 7 - 8, 2024
Live Stream Virtual Conference
Course# MOC24001
Registration Fees
Early Bird By 1/31/2024
Practicing Physicians    $375
Other Health Professionals    $265
Community Members (no CEUs)    $100
    
Regular Fee After 1/31/2024
Practicing Physicians    $475
Other Health Professionals    $365
Community Members (no CEUs)    $100
Cancellation Policy
Cancellations received in writing before February 28, 2024 will be refunded, less a $75 administrative fee. No refunds will be made on cancellations received after that date.
Please email your requests to [email protected]
Overview
This unique interdisciplinary conference offers an update for providers who care for children, youth, and adults with developmental disabilities and complex health care needs. The conference will employ a highly interactive Zoom-based virtual platform where you will be able to interact and network with other attendees, speakers, and non-profit service providers. Round table breakouts will allow learners to tailor their education to their interests and engage actively with our presenters. The live presentations will be recorded and instantly available on demand for 7 days so you can review any content as needed.
 
Our expert faculty will address topics of interest to pediatricians, family physicians, nurse clinicians, psychologists, case managers, policy makers, and others who are involved in the health care of children and adults with developmental disabilities. This year's conference features discussions on systems change, health equity, health care transitions, trauma informed care, supported decision-making, neurodiversity in patient care, autism, cerebral palsy, health policy, assisted communication, sexuality, and so much more. It is our goal to leave you feeling inspired and with many pearls to integrate practical improvement suggestions into your practices. While the conference is designed and accredited for healthcare professionals, we welcome families and individuals with developmental disabilities to attend.
 
This activity is developed by a community planning and advisory committee made up of self-advocates and representatives from the following agencies: UCSF, Stanford University, The Arc San Francisco, Golden Gate Regional Center, East Bay Regional Center, State Council on Developmental Disabilities, Support for Families, WITH Foundation, San Francisco Department of Public Health, and the California Department of Developmental Services.
 
This activity receives support from the California Department of Developmental Services and UCSF.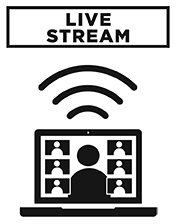 LIVE STREAM MEETING
This course will be offered as a virtual conference. Login instructions along with the digital syllabus will be shared with the attendees a week before the meeting. Included in your registration fee is access to the course recordings on demand after the conference and for 7 days after the course. You must tune in to the live conference to claim CME.
Objectives
An attendee completing this course will be able to: 
Improve systems of care for people with disabilities by considering social and cultural diversity and disparities, structural bias, and implications for access to quality healthcare; 
Improve interprofessional teamwork and collaboration to effectively address gaps in care for people with developmental disabilities; 
Describe regional and state organizations and current policies relevant to access to health and related services; 
List key tasks to assure effective health care transition from youth to adulthood and describe the importance of self-determination and self-advocacy; 
Assess the impact of AB1663 on conservatorship and current models for supported decision-making; 
Apply trauma informed care practices and describe care approaches for neurodiverse populations; 
Apply updates to the care of patients with cerebral palsy, autism, Rett Syndrome, neuromuscular disorders, and intractable seizures; 
Describe what experience and research holds for the future of communication therapy in neurodiverse populations; 
Describe best practices to prevent medical or psychological trauma in the emergency department and procedure-oriented settings; 
Adopt practical skills to discuss sexuality with children, youth and adults with developmental disabilities and their parents/caregivers.
Accreditation
In support of improving patient care, the University of California, San Francisco is jointly accredited by the Accreditation Council for Continuing Medical Education (ACCME), the Accreditation Council for Pharmacy Education (ACPE), and the American Nurses Credentialing Center (ANCC), to provide continuing education for the healthcare team.
Physicians 
UCSF designates this live activity for a maximum of 14.5 AMA PRA Category 1 Credits™. Physicians should claim only the credit comm ensurate with the extent of their participation in the activity. 
This CME activity meets the requirements under California Assembly Bill 1195, continuing education and cultural and linguistic competency. 
Nurses 
This course is approved for 14.50 Nurse Contact Hours as designated by the ANCC. 
Psychologists 
This educational activity is recognized by the California Board of Psychology as meeting the continuing education requirements toward license renewal for California psychologists. Psychologists are responsible for reporting their own attendance to the California Board of Psychology. Psychologists from other states should check with their respective licensing boards.
Physician Assistants 
AAPA accepts category 1 credit from AOACCME, Prescribed credit from AAFP, and AMA PRA Category 1 Credit™ from organizations accredited by the ACCME.
Social Workers and Behavioral Health Professionals
As a Jointly Accredited Organization, UCSF Continuing Education is approved to offer social work continuing education by the Association of Social Work Boards (ASWB) Approved Continuing Education (ACE) program. Organizations, not individual courses, are approved under this program. Regulatory boards are the final authority on courses accepted for continuing education credit. Social workers completing this course receive 14.50 general continuing education credits.
Social Workers must attend all sessions for credit. Partial credit is not allowed. 
Physicians, Advanced Practice Providers, Social Workers, and Behavioral Health Professionals 
This activity was planned by and for the healthcare team, and learners will receive 14.50 Interprofessional Continuing Education (IPCE) credits for learning and change.
Requests For Accommodations
UCSF Office of CME gladly welcomes attendees of all abilities, and we will provide reasonable accommodations to those with disabilities. Please include your request for accommodation on your conference registration form in the appropriate field and your request will be fulfilled or a representative will follow-up with you to seek any additional information.
Course Outline
Course Chairs
Clarissa Kripke, MD
Professor of Family and Community Medicine
Director of the Office of Developmental Primary Care
University of California San Francisco
John I. Takayama, MD, MPH
Professor Emeritus of Pediatrics
University of California San Francisco
Faculty
Guest Faculty
Stefanie G. Ames, MD, MS
Assistant Professor of Pediatrics
University of Utah, Salt Lake City, UT
Vanessa Aranda, MSW
Manager, Behavioral Health
San Francisco Health Services
Carissa Avalos
Regional Program Manager
Anthem, Inc.
Max Barrows
Outreach Director
Green Mountain Self-Advocates, Montpelier, VT
Assistant Director, SARTAC (Self Advocacy Resource and Technical Assistance Center)
Marie Begum
Self-Advocate
Zoe Brennan Krohn
Staff Attorney
Disability Rights Program
American Civil Liberties Union
Alex Briscoe, MA
Principal, California Children's Trust
Ellen R. Elias, MD
Director, Special Care Clinic
Children's Hospital Colorado
Professor of Pediatrics and Genetics
University of Colorado School of Medicine, Aurora, CO
Sabrina Epstein
Policy Analyst, Disability Rights California
Elizabeth Grigsby
Rights Advocate
Golden Gate Regional Center
Dan Habib
Inclusive Communities Project Director and Filmmaker
Westchester Institute for Human Development
Samuel Habib
Filmmaker and Disability Justice Advocate
Westchester Institute for Human Development
Vivian Haun
Senior Attorney, Disability Rights California
Melissa M. Houser, MD
Executive Director, All Brains Belong VT
Montpelier, VT
Vikram Jaswal, PhD
Professor of Psychology
University of Virginia
Editor-in-Chief, Journal of Cognition and Development
Tim Jin
Disability Rights Advocate
Board of Directors, Ability Central
Board of Directors, CommunicationFIRST
Participant Council, Applied Self-Direction
Director of Empowerment Programs, Disability Voices United
Peter B. Kang, MD, FAAN, FAAP
Director, Muscular Dystrophy Center
Professor and Vice Chair of Research, Department of Neurology
Scholar, Institute for Translational Neuroscience
University of Minnesota Medical School, Minneapolis, MN
President, Child Neurology Society
Dennis Z. Kuo, MD, MHS
Professor of Pediatrics
Chief, Division of Developmental & Behavioral Pediatrics
University of Rochester, Rochester, NY
William Leiner
Managing Attorney, Disability Rights California
Matteo Musso
Self-Advocate
Garey H. Noritz, MD
Director, Complex Health Care Program
Nationwide Children's Hospital
Professor of Pediatrics
Ohio State University, Columbus, OH
Brian Tallant, LPC, NADD-CC
Rocky Mountain Human Services
Associate Director, START Program, Denver, CO
Elizabeth Vosseller, MA
Executive Director, I-ASC & Director Growing Kids Therapy Center
Herndon, VA
Carol Weitzman, MD
Co-Director, Autism Spectrum Center
Associate Professor, Harvard Medical School
Division of Developmental Medicine
Boston Children's Hospital, Boston, MA
Allen Wong, DDS, EdD, DABSCD
Professor and Director AEGD Program
Director Hospital Dentistry Program
University of the Pacific Arthur A. Dugoni School of Dentistry, San Francisco, CA
UCSF Faculty
Danilo Bernardo, MD
Assistant Professor, Neurology
UCSF Weill Institute for Neurosciences
Meghana A. Gadgil, MD, MPH, FACP, FHM
Associate Professor, Division of Hospital Medicine
San Francisco General Hospital
University of California San Francisco
Director of Innovation, The Better Lab
Co-Director, CHASE
(Climate Health and Sustainability Education) Initiative
Adjunct Assistant Professor
Division of Health Policy & Management, School of Public Health
University of California Berkeley
Suresh Gunasekaran, MBA
President and Chief Executive Officer (CEO)
UCSF Health
Jennifer Martelle Tu, MD, PhD
Director of Katie's Clinic for Rett Syndrome
Associate Professor of Neurology
UCSF Benioff Children's Hospital Oakland
Carol Miller, MD
Emeritus Professor of Pediatrics, UCSF
California Children's Services Medical Director, Marin County
Megumi J. Okumura, MD, MAS
Professor of Pediatrics and Internal Medicine and Health Policy
Director, UCSF Resident Research Training Program
Director, Pediatric Clinical Translational Sciences Pathway
Division of General Pediatrics
Division General Internal Medicine
PRL Institute for Health Policy Studies
---
Exhibitors
Email Contact for Exhibits  [email protected]
Exhibit Description
Non-profit service organizations are welcome to exhibit at the course. Contact Gaelen for more information.