Registration Fees
Early Bird (Register By 9/4/22)
Physicians $825
Allied Health Professionals $775
Residents/Fellows $695
Industry $1,500
Regular Fee (Register After 9/4/22)
Physicians $925
Allied Health Professionals $875
Residents/Fellows $795
Industry $1,500
Cancellations received in writing before November 1, 2022 will be refunded, less a $100 administrative fee.
No refunds will be made on cancellations received after that date. Please email your requests to [email protected]
Overview
The 2022 UCSF Techniques in Complex Spine Surgery Course is a two-day course emphasizing pioneering trends in spinal surgery. This course is designed to be interactive with didactic lectures given by leaders in the spine community as well as a hands-on bioskills lab portion. Participants will review and practice surgical principles and techniques in the treatment of spinal deformities and tumors. As a result of hands-on sessions and case conferences, residents, fellows, and surgeons with less than an advanced level of experience will have improved skills in cases dealing with complex spinal deformities.
TARGET AUDIENCE
Orthopaedic and neurosurgeons as well as their clinical support team and surgeons in training in the specialty of spine surgery.
Objectives
An attendee completing this course will increase skills and strategies to:
Identify the indications, applications and surgical techniques for posterior column osteotomies, interbody fusion techniques, and transpedicular osteotomy and corpectomy techniques for spinal reconstruction;
Evaluate and treat pain related to spinal disorders in a cost-effective and reliable manner based on recently published guidelines;
Evaluate and treat lumbar degenerative disease and deformity in a cost-effective manner based on an evidence based approach. and avoid case to morbidity risk;
Identify risk factors that may predispose individuals to perioperative morbidity, determine modifiable risk factors and strategies for effective optimization;
Diagnose spinal instability related to spinal tumors and formulate surgical treatment plans to address neurological deficits, pain, and instability in spine oncology patients based on published guidelines;
Correlate radiographic findings to surgical anatomy as they pertain to the approach and techniques for minimizing complications.
Accreditation
The University of California, San Francisco (UCSF) School of Medicine is accredited by the Accreditation Council for Continuing Medical Education to provide continuing medical education for physicians.
UCSF designates this live activity for a maximum of 13.75 AMA PRA Category 1 CreditsTM. Physicians should claim only the credit commensurate with the extent of their participation in the activity.
This CME activity meets the requirements under California Assembly Bill 1195, continuing education and cultural and linguistic competency.
Nurses
For the purpose of recertification, the American Nurses Credentialing Center accepts AMA PRA Category 1 CreditsTMissued by organizations accredited by the ACCME.
Physician Assistants
AAPA accepts category 1 credit from AOACCME, Prescribed credit from AMA PRA Category 1 CreditsTM from organizations accredited by the ACCME.
Pharmacy
The California Board of Pharmacy accepts as continuing professional education those courses that meet the standard of relevance to pharmacy practice and have been approved for AMA PRA Category 1 CreditsTM
Course Outline
Course Chairs
Christopher P. Ames, MD
Professor of Neurological Surgery and Orthopaedic Surgery
Director of Spinal Deformity & Spine Tumor Surgery
Co-director, Spinal Surgery and UCSF Spine Center
Director, California Deformity Institute
Director, Spinal Biomechanics Laboratory
Vedat Deviren, MD
Professor, Clinical Orthopaedic
UCSF Department of Orthopaedic Surgery
Honored Faculty
Sigurd Berven, MD
Professor of Orthopaedic Surgery;
Chief of Orthopaedic Spine Service
Wende N Gibbs, MD, MA
Associate Professor of Radiology
Director of Spine Imaging and Intervention
Barrow Neurological Institute
Faculty
(University of California, San Francisco unless indicated)
Daniel Cavanaugh, MD
Assistant Professor of Orthopaedic Surgery
Director of Spine Surgery,
University of Maryland Upper Chesapeake
Baltimore, MD
Aaron Clark, MD, PhD
Associate Professor of Neurological Surgery
San Francisco, CA
Kevork Hindoyan, MD
Spine Surgeon
Congress Orthopaedics
Pasadena, CA
Michael Kelly, MD
Director of Scoliosis and Spinal Deformities
Division of Orthopedics & Scoliosis at Rady Children's Hospital
San Diego, CA
Han Jo Kim, MD
Professor of Orthopaedic Surgery
Director, Spine Fellowship
Hospital for Special Surgery
New York, NY
Eric Klineberg, MD
Professor, Vice Chair
Co-Director Spine Center
University of California, Davis
Department of Orthopaedic Surgery
Darryl Lau, MD
Assistant Professor of Neurosurgery
Director of Complex Spine and Adult Spinal Deformity
Director of Spinal Neurosurgery Research
NYU Langone Medical Center
New York University
Bryan S. Lee, MD
Neurosurgeon
Department of Neurosurgery
Barrow Neurological Institute
Isaac Moss, MDCM, MASc, FRCSC
Chair and Associate Professor
Department of Orthopaedic Surgery
UConn Health
Rajiv Sethi, MD
Clinical Professor, Health Systems and
Population Health
Chair of the Virginia Mason Neuroscience Institute
Director of Spine Research
Director of Complex Spine Surgery
Departments of Neurosurgery and Orthopaedics
Virginia Mason Medical Center
John H. Shin, MD
Chief of Spine Neurosurgery
Massachusetts General Hospital
Harvard Medical School
Boston, MA
Lee Tan, MD
Assistant Professor of Neurosurgery
UCSF Medical Center
San Francisco, CA
Alekos Theologis, MD
Assistant Professor of Orthopaedic Surgery
Spine Surgeon
San Francisco, CA
Michael Venezia, MD
Spine Surgeon
Clearwater Spine Florida
Michael Venezia, DO
Assistant Professor of Orthopedic Surgery
University of South Florida
Orthopedic Spine Surgeon
Clearwater, FL
Michael H. Weber, MD,PhD,FRCSC
Spine Surgeon and Associate Professor
Combined Orthopedic and Neurosurgery
Spine Program
McGill University Health Centre
Montreal, QC
Travel & Lodging
Vdara Hotel
2600 W. Harmon Ave.
Las Vegas NV, 89158
Hotel Phone: 702-590-2111  /  Reservations: 866-745-7767
Cutoff Date: October 3, 2022
Rates:
$195/night - Thursday 11/3 and Friday 11/4   
$225/night - Saturday 11/5  
Plus $45/night resort fee
Website:   www.vdara.com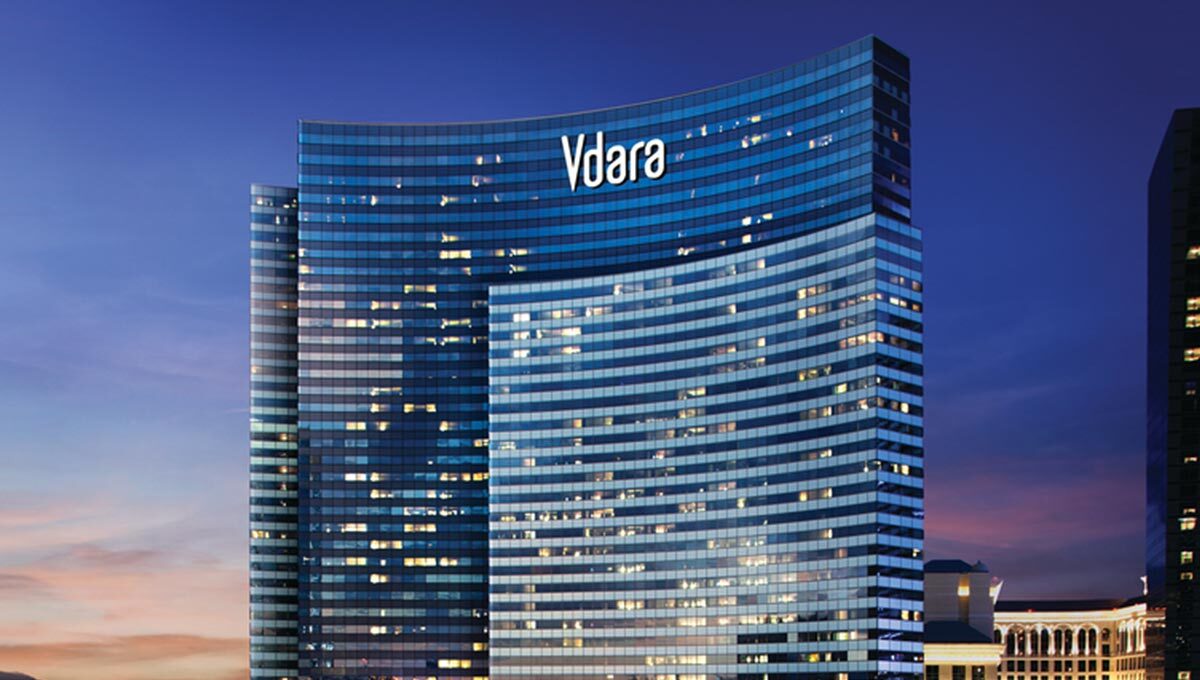 ---
Exhibitors
Exhibit Fee: $5,000
Email Contact for Exhibits  [email protected]
Exhibit Description
The exhibit fee includes a 6' x 30" tabletop, (2) representative attendees/exhibitors, and (1) copy of the course syllabus.