Course is virtual only and will not take place at the Mission Bay Conference Center
Friday, June 17, 2022
Virtual - Live Stream
Course# MOR22006
Registration Fees
| | |
| --- | --- |
| Registration Description |   |
| Physicians | $300 |
| Allied Health Professionals | $250 |
| Residents/Fellows | $200 |
Cancellations received in writing before June 11, 2022 will be refunded, less a $50 administrative fee. No refunds will be made on cancellations received after that date. Please email your requests to [email protected]
Overview
This live course will include lectures, hands-on workshops, interactive question and answer sessions, that aim to provide an overview of pediatric musculoskeletal conditions commonly encountered by Primary Care Providers. In addition, participants can look forward to learning about our multidisciplinary approach to managing pediatric musculoskeletal conditions through evidence-based practices.
Target Audience
This conference is tailored towards healthcare providers who care for children and adolescents, including primary care physicians (pediatricians or family physicians), advanced practice providers (physician assistants or nurse practitioners), nurses, physical or occupational therapists, and orthotists and prosthetists.
Objectives
An attendee completing this course will be able to apply acquired skills and strategies to:
Identify musculoskeletal conditions (spine, hip, lower extremity, sports, trauma) that are unique to the pediatric population.
Discuss indications for diagnostic and therapeutic modalities and clinical features that should prompt referral to specialists.
Review multidisciplinary approach to managing pediatric patients presenting musculoskeletal complaints that may be from rheumatologic or neurologic conditions.
Perform focused MSK physical exam.
Demonstrate understanding of cast/splint and postoperative care.
Recognize common orthoses used in primary care
Accreditation
The University of California, San Francisco School of Medicine (UCSF) is accredited by the Accreditation Council for Continuing Medical Education to provide continuing medical education for physicians.
Course Outline
** All time indicated below are Pacific Standard Time **
2022 Pediatric MSK
Friday, June 17, 2022
7:30am
Registration
 
8:00
Welcome
Celina de Borja, MD
 
 
Rhonda Watkins MD, MPH
8:05
Scoliosis for Primary Care
Ishaan Swarup, MD
8:40
Optimizing Bone Health for Children and Adolescents
Janet Lee, MD
9:15
Question and Answer
 
9:25
Break
 
9:45
Pediatric Hip Conditions (DDH, Legg Calves Perthes, SCFE)
Kristin Livingston, MD
10:20
Common Pediatric Foot Conditions
Sanjeev Sabharwal, MD MPH
10:55
Question and Answer
 
 
WORKSHOPS 
 
11:05
- Orthoses for Primary Care
Heidi Truman, CPO
11:35
- Cast/Splint/Post Op Care
Margaret Emily Reyes, PA-C
 
 
Ami Teodoro, PA-C, MPAS
12:05
Lunch
 
1:05
Gross Motor Concerns in Young Children
Yumi Mitsuya, MD
1:40
Amplified Musculoskeletal Pain and Complex Regional Pain Syndrome
William Bernal, MD, MPH
2:15
Question and Answer
 
2:25
Clinical Case Discussion
Mohammad Diab, MD
 
 
Nirav Pandya, MD
3:10
Break
 
3:25
Pediatric Fractures for Primary Care
Jason Jagodzinski, MD
3:50
Sports-Related Injuries
Rhonda Watkins, MD, MPH
4:25
Question and Answer
 
4:40
Adjourn
 
Course Chairs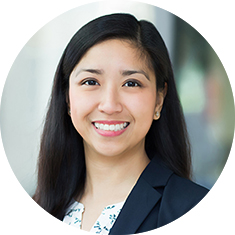 Celina de Borja, MD
Pediatric Musculoskeletal and Sports Medicine
Assistant Clinical Professor, Department of Orthopaedic Surgery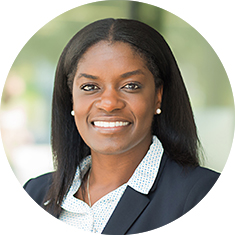 Rhonda Watkins, MD, MPH
Pediatric Musculoskeletal and Sports Medicine
Assistant Clinical Professor, Department of Orthopaedic Surgery
Faculty
William Bernal, MD, MPH
Pediatric Rheumatologist
Associate Professor,
UCSF Department of Pediatrics
Mohammad Diab, MD
Pediatric Orthopaedic Surgeon
Vice Chair of Pediatric Clinical Operations
Professor,
UCSF Department of Orthopaedic Surgery
    
Janet Y. Lee, MD, MPH, MAS
Pediatric and Adult Endocrinologist
Assistant Professor,
UCSF Departments of Pediatrics and Medicine
Jason Jagodzinski, MD
Pediatric Orthopaedic Surgeon
Associate Professor,
UCSF Department of Orthopaedic Surgery
Kristin Livingston, MD
Pediatric Orthopaedic Surgeon
Associate Professor,
UCSF Department of Orthopaedic Surgery
Yumi Mitsuya, MD
Pediatric Physical Medicine and Rehabilitation Specialist
Assistant Professor,
UCSF Physical Medicine and Rehabilitation
Travel & Lodging
Interactive Webinar
Live Stream
---