July 13, 2023
*Live Stream*
Course# MEP24001
Registration Fees
$350 Physicians
$300 Allied Health Professionals
$250 Residents/Fellows
Cancellation Policy
Cancellations received in writing before July 6, 2023 will be refunded, less a $75 administrative fee. No refunds will be made on cancellations received after that date.
Please email your requests to [email protected]
Registration fee discounts are available for Kaiser and UCSF CCMBM members. Please contact Lucy Wu at [email protected] for more information.
Overview
Now in its 20th year, and presented by the Department of Epidemiology and Biostatistics of the University of California, San Francisco School of Medicine, this 1-day virtual course features an expert faculty that will discuss the epidemiology, pathophysiology, diagnosis, and treatment of osteoporosis. The course will critically review current treatment options. There will be an emphasis on recent developments and current controversies in the etiology, diagnosis, and management of osteoporosis. Additional special topics this year include the role for vitamin D in bone health, and racial differences and disparities in osteoporosis care.
 
TARGET AUDIENCE
The course will provide an update on current recommendations about screening and treatment of osteoporosis for physicians and other clinicians working with osteoporosis patients. It will also benefit researchers, technologists, and pharmaceutical or device company professionals who would find additional scientific background in the disease helpful. No prior clinical or scientific training in osteoporosis is required.
Objectives
Screen for and diagnose osteoporosis according to the latest evidence-based standards of care;
Interpret dual-energy X-ray absorptiometry (DXA) bone density scans and avoid common DXA pitfalls;
Provide appropriate pharmacological treatment for osteoporosis, including antiresorptive and anabolic therapies;
Assess the benefits and risks of continuing long-term antiresorptive osteoporosis therapy and determine optimal treatment duration;
Understand the evidence for vitamin D in the optimization of bone health;
Recognize racial differences and disparities in osteoporosis care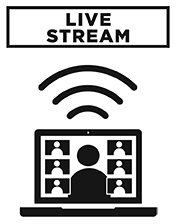 LIVE STREAM MEETING
This course will be offered as a virtual conference. Login instructions along with the digital syllabus will be shared with the attendees a week before the meeting. Included in your registration fee is access to the course recordings on demand after the conference and for 30 days after the course. You must tune in to the live conference (in person or remotely) to claim CME.
Accreditation
The University of California, San Francisco School of Medicine (UCSF) is accredited by the Accreditation Council for Continuing Medical Education to provide continuing medical education for physicians.
Course Outline
View / Download 2023 Course Outline
Course Chairs
Dennis M. Black, PhD
Professor of Epidemiology and Biostatistics
University of California, San Francisco
 
Anne L. Schafer, MD
Professor of Medicine and of Epidemiology and Biostatistics
University of California, San Francisco
Chief of Endocrinology and Metabolism, San Francisco VA Health Care System
Faculty
(University of California, San Francisco unless indicated)
Richard Eastell, MD, FRCP
Professor and Head of the Academic Unit of Bone Metabolism
Director of the Mallanby Centre for Bone Research, University of Sheffield
Sheffield, South Yorkshire, United Kingdom
Steven T. Harris, MD, FACP
Clinical Professor of Medicine
Clifford J. Rosen, MD
Professor of Medicine
Tufts University School of Medicine
Maine Medical Center Research Institute
Scarborough, Maine
Deborah E. Sellmeyer, MD
Clinical Professor of Medicine
Stanford University School of Medicine
Division of Endocrinology, Gerontology and Metabolism
Dolores M. Shoback, MD
Professor of Medicine
Associate Program Director of the Fellowship Program in Diabetes, Endocrinology and Metabolism
Karin C. Wu, MD
Assistant Professor of Medicine
Endocrynology
Nicole C. Wright, PhD, MPH
Associate Professor
Department of Epidemiology
University of Alabama at Birmingham
---