The Musculoskeletal System at Work and Updates in Occupational and Environmental Medicine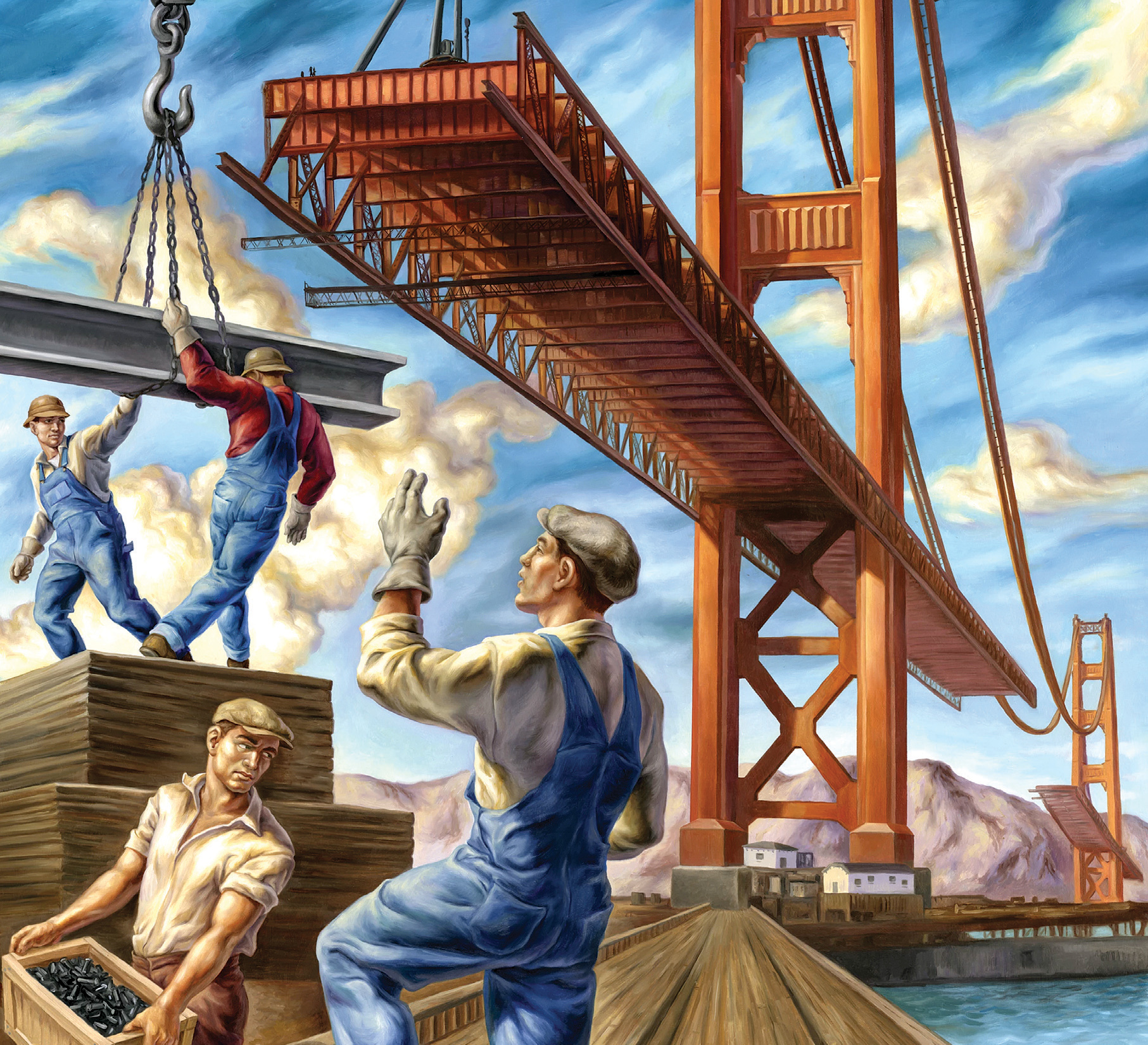 THURSDAY – SATURDAY
March 9 - 11, 2023
Additional Event Wednesday, March 8th Evening Scientific Poster Session and Opening Reception
Course# MDM23N01
Overview
These courses are presented by the Division of Occupational and Environmental Medicine in the Department of Medicine at the University of California San Francisco. They provide targeted reviews of one topic area along with a broader update of current topics in occupational and environmental health. The curriculum is designed for occupational and environmental health professionals, including occupational physicians and nurses, and industrial hygienists. It also meets the needs of primary care providers and others engaged in practice and research, including physicians (family medicine practitioners, internists, emergency medicine specialists), advanced practice nurses and other nursing professionals, and physician assistants. Policy makers and medical-legal practitioners also benefit from the curriculum offered. The first day of the 2023 course, The Musculoskeletal System at Work, addresses subject areas that underscore the interrelationships between workplace hazards and the impact on the musculoskeletal system of workers. Topic examples include the impact on neck and back pain, toxic effects on muscle, ergonomic analyses, and a keynote address on carpal tunnel. A poster session the evening before the first conference day will supplement this content, including case reports and research data. The second day and final half-day of the course will cover a multi-topic theme: Updates in Occupational and Environmental Medicine.
TARGET AUDIENCE
This course is designed to provide the experienced clinician with a review of the epidemiology, and the evaluation of occupational and environmental diseases and injuries. The curriculum will also include a substantial component focused on issues specifically pertinent to occupationally and environmentally-related disease. Most attendees will be occupational physicians or advance practice nurses, but some are specialists in related fields who will profit by an in-depth presentation of occupational and environmental medicine topics. Other disciplines frequently represented among participants include emergency medicine, pediatrics, physiatry, non-advanced practice nursing, industrial hygiene, public health practice, and the law, all of which can play a pivotal role in occupational and environmental health.
Objectives
Attendees completing this course will be able to:
Improve their role in addressing occupational and environmental health topics in clinical practice;
Adopt new medical knowledge into preventive activities addressing occupational and environmental established and newer risk factors;
Evaluate scientific data in the field of occupational and environmental health;
Expand the differential diagnosis to incorporate a wider range of environmental and occupational factors in various disease processes;
Improve diagnostic methods and treatment options for selected occupational and environmental conditions;
Inform the prioritization of clinical care, research, and public health policy with state-of-the-art updates.
Accreditation
The University of California, San Francisco School of Medicine (UCSF) is accredited by the Accreditation Council for Continuing Medical Education to provide continuing medical education for physicians.
UCSF designates this live activity for a maximum of 18.00 AMA PRA Category 1 CreditsTM. Physicians should claim only the credit commensurate with the extent of their participation in the activity.
This CME activity meets the requirements under California Assembly Bill 1195, continuing education and cultural and linguistic competency.
Geriatric Medicine: The approved credits shown above include 3.25 geriatric credits toward meeting the requirement under California Assembly Bill 1820, Geriatric Medicine.
Pain Medicine: The approved credits shown above include 0.75 Pain Credits towards meeting the requirement under California Assembly Bill 487, Pain Management and Care for the Terminally Ill.
Trauma: The approved credits shown above include 2.50 credits toward satisfying the American College of Surgeons Committee on Trauma requirement for trauma-related continuing medical education.
Nurses: For the purpose of recertification, the American Nurses Credentialing Center accepts AMA PRA Category 1 CreditsTM issued by organizations accredited by the ACCME.
Physician Assistants: AAPA accepts category 1 credit from AOACCME, Prescribed credit from AAFP, and AMA PRA Category 1 CreditsTM from organizations accredited by the ACCME.
Pharmacy: The California Board of Pharmacy accepts as continuing professional education those courses that meet the standard of relevance to pharmacy practice and have been approved for AMA PRA Category 1 CreditsTM.
Family Physicians: Application for CME credit has been filed with the American Academy of Family Physicians. Determination of credit is pending.
California Division of Workers Compensation – Medical Unit (QME Credit): The California Division of Workers Compensation – Medical Unit for Qualified Medical Evaluator credit has been approved for a maximum of 18.00 credits.
Agenda
Wednesday March 8, 2023
6:30-8:30PM
 
Evening Poster Session and Opening Reception
 
Thursday March 9, 2023
7:00 AM
 
Registration and Continental Breakfast
 
The Musculoskeletal System at Work
7:45
 
Welcome and Introductions
Course Chairs
8:00
T
The Elbow – More Than a Hinge
David Caretto, MD, MPH
8:50
P
When Work is a Pain in the Neck
Meg Honan, MS, CPE, PT
9:40
 
Coffee Break
 
10:10
P
Neuropathy in the Differential Diagnosis of Musculoskeletal Symptoms
Rajiv Das, MD, MPH
11:00
RxT
Muscle Breakdown from Toxicants and Trauma
Timur Durrani, MD MPH MBA
11:50
 
Lunch on Own
 
1:10PM
 
Keynote: Is there Light at the End of the Carpal Tunnel?
Jay M. Kapellusch, PhD    
2:10
P
Back Pain in the 21st Century
Jason Fodeman, MD, MBA
3:00
 
Coffee Break
 
3:30
 
Taking a Stand: Risky Business?
Rupali Das, MD, MPH
4:20
 
When Should a Clinician Consult an Ergonomist?
Carisa Harris-Adamson PhD, CPE
5:10
 
Closing Panel Them Bones, Them Bones: Taking a Holistic Approach to Occupational Musculoskeletal Problems
Facilitator: 
Robert Harrison MD, MPH 
 
 
 
Discussants: 
Rupali Das, MD, MPH
Carisa Harris-Adamson PhD, CPE
Jay M. Kapellusch, PhD
6:00PM
 
Adjourn
 
Friday March 10, 2023  
7:00AM
 
Registration and Continental Breakfast
 
UPDATES IN OCCUPATIONAL AND ENVIRONMENTAL MEDICINE
7:50
 
Introductions
Course Chairs
8:10
 
Just Another Day at the Construction Site: Painting, Sealing, Concrete Finishing, and Other New and Old Hazards
Eric Wood, MD, MPH
9:00
G
Taking a Hobby History
Paul Blanc, MD, MSPH
9:50
 
Coffee Break
 
10:20
 
High and Low Altitude Environments
Mike Falvo, PhD
11:10
 
Dust Storms and Human Health
Robert Cohen, MD
12:00PM
 
Lunch on Own
 
1:30
 
How Should We Think About Environmental Health
Gina Solomon, MD, MPH
2:20
 
Zoonoses – More Relevant Than Ever
Peter Chin-Hong, MD
3:10
 
Coffee Break
 
3:40
 
Exposure to the Elements in Outdoor Work – The Upsides and Downsides
James McNicholas, MD, MPH
4:30
 
OEM Published Research: The Year in Review
Samuel Goldman, MD, MPH  
5:15PM
 
Adjourn
 
Saturday March 11, 2023
7:30AM
 
Continental Breakfast
 
UPDATES IN OCCUPATIONAL AND ENVIRONMENTAL MEDICINE
8:15
 
Introductions
Course Chairs
8:30
 
Am I Allergic to My Job? Assessing Sensitivity to Triggers Lecture Title 
Rahmat Balogun, DO, MPH
9:20
GP
What's Reasonable in Reasonable Accommodation?
Sandra Domeracki, RN, MSN, FNP
10:10
 
Coffee Break
 
10:30
 
Endocrinology from an Occupational Perspective: Challenges and Opportunities for Managing Diabetes in the Workplace
Sarah Kim, MD
11:20
 
Closing Panel: Occupational and Environmental Health – Where Do We Go from Here? 
Facilitator:
Samuel Goldman, MD, MPH
 
 
 
Discussants: 
Rahmat Balogun, DO, MPH
Paul Blanc, MD, MSPH 
Sandra Domeracki, RN, MSN, FNP
12:00PM
 
Adjourn
 
P = Pain Credit
G = Geriatric Credit
T = Trauma Credit 
Location
San Francisco Marriott Fisherman's Wharf
1250 Columbus Avenue
San Francisco, CA 94133
Hotel Phone: 415-775-7555
Reservations:  1-800-228-9290
Rates:  $199/night
Cutoff Date:  February 8, 2023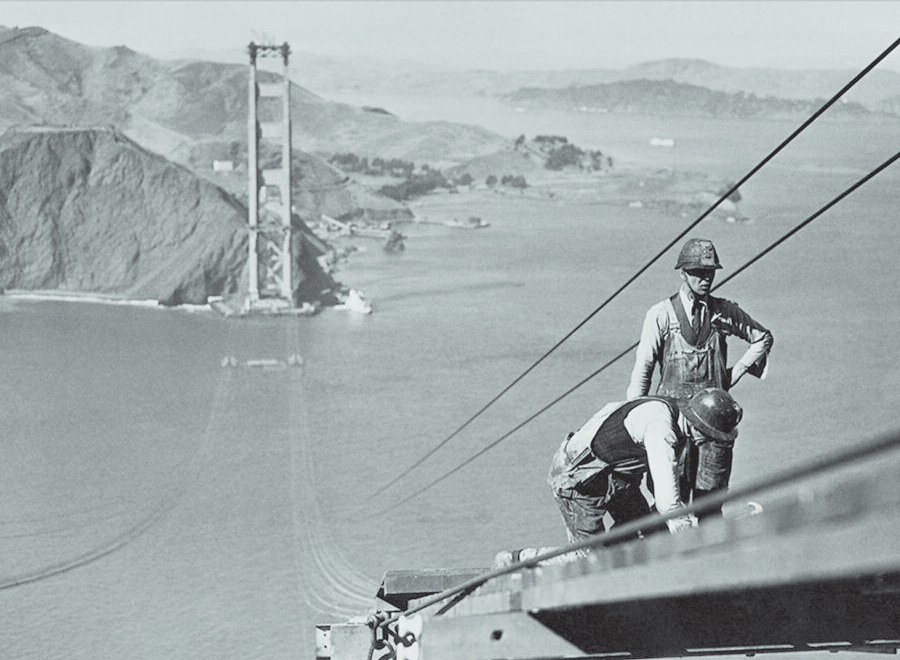 Course Chairs
Paul D. Blanc, MD, MSPH
Professor of Medicine, Endowed Chair and Division Chief
Occupational and Environmental Medicine
University of California, San Francisco
Robert Kosnik, MD, DIH
Professor of Medicine; Medical Director, UCSF Occupational Health Services
Division of Occupational and Environmental Medicine
University of California, San Francisco
Samuel M. Goldman, MD, MPH
Professor of Medicine and Neurology
Division of Occupational and Environmental Medicine
University of California, San Francisco
Amy Heinzerling MD, MPH
Assistant Professor of Medicine
Division of Occupational and Environmental Medicine
 
Faculty
University of California, San Francisco
Rahmat Balogun, DO, MPH Assistant Professor of Medicine and Assistant Medical Director
David Caretto, MD, MPH Medical Director, Employee Health, Sutter Health, Sacramento CA
Peter Chin-Hong, MD Associate Dean for Regional Campuses; Professor of Medicine, Division of Infectious Diseases
 
Robert Cohen, MD Professor, Northwestern University; Director of Occupational Lung Disease
Rajiv Das, MD, MPH Employee Health, UCSF Benioff Children's Hospital Oakland
Rupali Das, MD, MPH Clinical Professor of Medicine; Senior Vice President and California Medical Director, Zenith Insurance
Sandra Domeracki, RN, MSN, FNP Associate Professor of Nursing Department of Community Health Systems, UCSF School of Nursing; Employee Health, San Francisco VA Health Care System
Timur Durrani, MD, MPH, MBA Associate Professor of Medicine; Director, Occupational Health, Lawrence Berkeley Laboratory
Mike Falvo, PhD Co-Director, VA Airborne Hazards and Burn Pits Center of Excellence; Associate Professor, Rutgers New Jersey Medical School
Jason Fodeman, MD, MBA Associate Medical Director of Innovation and Outreach; Washington State Department of Labor & Industries
Carisa Harris-Adamson, PhD, CPE Associate Professor of Medicine; Director, Ergonomics Laboratory, UC Berkeley/UCSF; Director, Center for Occupational and Environmental Health, UC Berkeley
Meg Honan, MS, CPE, PT Instructor, Consultant; Human Factors & Ergonomics Program, UCB/UCSF
Jay M. Kapellusch, PhD Professor; Chair, Programs in Occupational Therapy Science, Technology & Rehabilitation, Rehabilitation Sciences & Technology, University of Wisconsin Milwaukee
Robert Harrison, MD, MPH Clinical Professor of Medicine; Public Health Medical Officer, California Department of Public Health
Sarah Kim, MD Professor of Medicine, UCSF Division of Endocrinology, Diabetes and Metabolism, Director of ZSFG Adult Diabetes Clinic and ZSFG Adult Weight Management Clinic, Director or UCSF Diabetes Teaching Center, Co-Director of ZSFG Pediatric Healthy Lifestyles Clinic
James McNicholas, DO, MPH Assistant Professor of Medicine UCSF; Director, Employee Health, ZSFG Hospital
Gina Solomon, MD, MPH Clinical Professor of Medicine; Principal Investigator, Public Health Institute
Eric Wood, MD, MPH Director, Occupational Medicine Residency Program Rocky Mountain Center for Occupational and Environmental Health; Professor, Department of Family and Preventive Medicine, University of Utah
Exhibitors
Registration
 
Early Bird Ends 1/8/23
Regular Fee Begins 1/09/23
Full Course
(Three Days • March 9 - 11, 2023)
 
 
Physicians
$625
$675
Allied Health Professionals
$525
$575
Residents/Fellows
$400
$450
 
 
 
The Musculoskeletal System at Work
(One Day • March 9, 2023)
 
 
Physicians
$300
$350
Allied Health Professionals
$225
$275
Residents/Fellows
$200
$250
 
 
 
Updates in Occupational and Environmental Medicine
(Two Days • March 10 - 11, 2023)
 
 
Physicians
$350
$400
Allied Health Professionals
$300
$350
Residents/Fellows
$200
$250
Refund Policy: Cancellations received in writing before March 8, 2023 will be refunded, less a $75 administrative fee. No refunds will be made on cancellations received after that date.

Please email your requests to [email protected]