Registration Fees
$899 Physicians
$799 Advanced Practice Professionals/Nurses
$599 Residents/Fellows
Cancellation Policy
Cancellations received in writing before April 23, 2024 will be refunded, less a $100 administrative fee. No refunds will be made on cancellations received after that date.
Please email your requests to [email protected]
Overview
After years of documenting disparities in health and health care based on race, ethnicity, gender, education, and socioeconomic status, the medical community has shifted its focus to pursuing health equity or "striving for the highest possible standard of health for all people and giving special attention to the needs of those at greatest risk of poor health, based on social conditions." (Braveman, 2014) With publicly insured and uninsured patients making up about half of all outpatient visits in the US and millions of previously uninsured patients continuing to access health care through Medicaid expansions, becoming an expert in caring for the complex medical and social needs of vulnerable and underserved patients is crucial to every healthcare provider. World-class experts and front-line practitioners from the Zuckerberg San Francisco General and the UCSF Center for Vulnerable Populations will present approaches to mitigate the challenges in caring for patients from marginalized, oppressed, and under-resourced communities and enhance the profound joy clinicians can experience when engaging with patients in greatest need. Topics will include updates on a broad range of diseases that disproportionately affect marginalized patients, such as HIV, obesity, and chronic illnesses such as heart failure, diabetes, renal disease, mental illness, and substance use. In addition, we discuss how clinicians can address social factors that complicate the management of medical conditions, such as homelessness, a history of trauma or incarceration, food insecurity, low health literacy, etc. Each day we will feature a nationally renowned figure in the care of marginalized populations who will deliver pearls and impart wisdom on staying engaged, connected, and inspired in this work.
Objectives
An attendee completing this course should be able to incorporate into practice:
the latest updates in research on health disparities and health equity
approaches to considering social vulnerability in medical care
best practices in care of transgender patients
the effect of food insecurity and homelessness on patient outcomes
a trauma-informed approach to care
updated care of patients with heart failure, obesity, diabetes, renal disease and substance use
improved strategies for the recognition and treatment of latent tuberculosis infection
new strategies in telehealth with diverse patients
new strategies in communication for equitable care with diverse patients
new strategies in natural history, diagnosis and treatment of Long COVID
new strategies in abortion care and medical abortions
Onsite and Live Stream Conference
The course will be offered as a live conference. Registrants have the option to attend in person or to tune in remotely via zoom live stream during programming hours (Pacific Time). Login instructions along with the digital syllabus will be shared with attendees before the meeting. Included in your registration fee is access to the course recordings on demand after the conference and for 30 days after the course. You must tune in to the live conference (in person or remotely) to claim CME.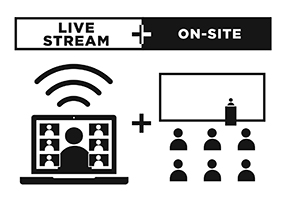 Accreditation
In support of improving patient care, the University of California, San Francisco is jointly accredited by the Accreditation Council for Continuing Medical Education (ACCME), the Accreditation Council for Pharmacy Education (ACPE), and the American Nurses Credentialing Center (ANCC), to provide continuing education for the healthcare team.
Course Outline
Course Chairs
Soraya Azari, MD
Associate Professor of Medicine
Dean Schillinger, MD
Professor of Medicine
Margaret Wheeler, MD
Professor of Medicine
Faculty
(University of California, San Francisco unless indicated)
Travel & Lodging