July 13 - 16, 2022
Royal Hawaiian Hotel • Honolulu, Hawaii
Course# MOR23009
Registration Fees
| | | | |
| --- | --- | --- | --- |
| Registration Description | Early Bird Ends - 5/15/22 | Regular Fee Begins - 5/16/22 | On Site Fee |
| Physicians | $775 | $825 | $875 |
| Allied Health Professionals | $675 | $725 | $775 |
| Residents/Fellows | $675 | $725 | $775 |
Cancellations received in writing before the first day of the course will be refunded, less a $100 administrative fee. No refunds will be made on cancellations received after that date. Please email your requests to [email protected]
Overview
The UCSF Pediatric and Adult Spine Surgery Course is a three-and-a-half day event emphasizing pioneering trends in pediatric and adult spinal surgery. This course is designed to be interactive with didactic lectures given by leaders in the spine community as well as a hands-on bioskills lab. Participants will review and practice surgical principles and techniques in the treatment of complex spinal disorders. Expert lecturers will describe the state-of-the-art treatment for a variety of Pediatric and Adult Spinal Disorders. Interactive case presentations will allow learners to apply knowledge to improve decision making for complex spine pathology.
TARGET AUDIENCE
Surgeons, physicians, nurse practitioners, physician assistants, residents and fellows wanting to broaden their hands-on experience will have the opportunity to improve skills in clinical evaluation, preoperative planning, and surgical techniques
Objectives
Objectives should be based on learning needs described above and/or the desired outcomes described below.
Understand the indications, applications and surgical techniques for posterior column osteotomies, interbody fusion techniques, transpedicular osteotomy, and corpectomy techniques for spinal reconstruction.
Interpret and apply current, best available evidence to assess sagittal alignment in the adult and pediatric deformity patient.
Understand the options for interbody fixation and fusion, and techniques to achieve optimal arthrodesis.
Demonstrate understanding of the appropriate application of "minimally invasive" surgical techniques.
Evaluate and treat pain related to spinal disorders in a cost-effective and reliable manner based on recently published guidelines.
Understand appropriate indications for surgery to treat various spinal pathology including degenerative disorders, spinal deformities, and tumors and deploy suitable surgical approaches to achieve goals of care.
Evaluate and treat lumbar degenerative disease and deformity in a cost-effective manner based on an evidence based approach and understand how to mitigate morbidity and risk
Avoid perioperative complications by identifying risk factors that may predispose individuals to perioperative morbidity. Determine modifiable risk factors and strategies for effective optimization.
Diagnose spinal instability related to spinal tumors and formulate surgical treatment plans to address neurological deficits, pain, and instability in spine oncology patients based on published guidelines.
Compare techniques and outcomes of procedures involving the cervical, thoracic, lumbar spine disorders and spinal tumors.
Gain experience in the anatomical and technical subtleties of complex cervical, thoracic, and lumbar surgical procedures in a hands-on proctored cadaver lab experience with state of the art instruments and technology available to the participant.
Understand the subtleties of patient selection for various procedures to optimize efficacy and safety in access to and instrumentation of all areas of the spine in both adult and pediatric patients.
Correlate radiographic findings to surgical anatomy as they pertain to the approach and techniques for minimizing complications
Refine and optimize preoperative and operative treatment planning for adult and pediatric patients
Accreditation
The University of California, San Francisco School of Medicine (UCSF) is accredited by the Accreditation Council for Continuing Medical Education to provide continuing medical education for physicians.
Physicians
UCSF designates this live activity for a maximum of 20.50 AMA PRA Category 1 CreditsTM. Physicians should claim only the credit commensurate with the extent of their participation in the activity.
This CME activity meets the requirements under California Assembly Bill 1195, Continuing Education and Cultural and Linguistic Competency.
Course Outline
Course Planning Committee
Course Directors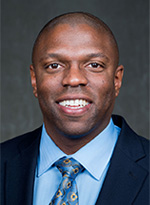 Lionel N. Metz, MD
Associate Professor of Orthopaedic Surgery
University of California, San Francisco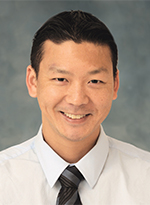 Kyle A. Mitsunaga, MD
Assistant Professor of Orthopaedic Surgery
University of Hawaii; Medical Director, Spine
Surgery, Queens Medical Center Honolulu, HI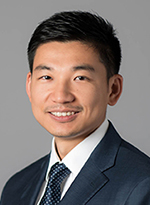 Lee Tan, MD
Assistant Professor in Residence
UCSF Department of Neurological Surgery
San Francisco, CA 
Honored Speakers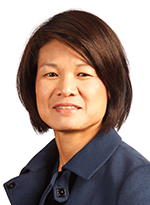 Serena S. Hu, MD
Professor of Orthopaedic Surgery
Stanford University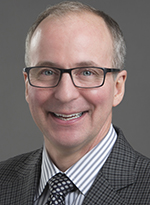 Vincent C. Traynelis, MD
Professor, Department of Neurosurgery,
Rush Medical College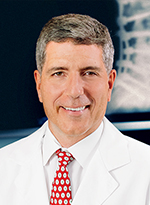 Alexander R. Vaccaro, MD, PhD, MBA
Richard H. Rothman Professor and Chairman, Orthopaedic Surgery President,
Rothman Orthopaedics at Jefferson Health
Faculty
Sigurd Berven, MD Professor, Chief of Spine Service UCSF Dept. of Orthopaedic Surgery
Sina Pourtaheri, MD Spine Surgeon Terrebonne General Health System
Emmanuel Menga, MD Associate Professor, University of Rochester Dept. of Orthopaedic Surgery
Alekos Theologis, MD Assistant Professor, UCSF Dept. of Orthopaedic Surgery
Bobby Tay, MD Professor, UCSF Dept. of Orthopaedic Surgery
Aaron Clark, MD Associate Professor, UCSF Neurological Surgery
Alexander Tuchman, MD Spine Surgeon, Cedar Sinai Medical Center
Vedat Deviren, MD Professor, UCSF Dept. of Orthopaedic Surgery
Christopher Ames, MD Professor, UCSF Neurological Surgery
Praveen Mummaneni, MD Professor, UCSF Neurological Surgery
Graham Fedorak, MD Spine Surgeon, Hawaii Pacific Health Center
Thomas Noh, MD Spine Surgeon, Hawaii Pacific Health Center
Yashar Javidan, MD Associate Professor, UCDavis Department of Orthopaedic Surgery
Ricardo Fontes, MD Assistant Professor, Dept. of Neurosurgery, Rush Medical College
Ashraf El Naga, MD Assistant Professor, UCSF/ZSFGH Dept. of Orthopaedic Surgery
Travel & Lodging
Royal Hawaiian
2259 Kalakaua Avenue
Honolulu, HI 96815
Hotel Phone: (808) 923-7311
Email: [email protected]
Reservations: (800) 782-9488
Rates: $369/night plus $42 resort fee
Cutoff Date: June 13, 2022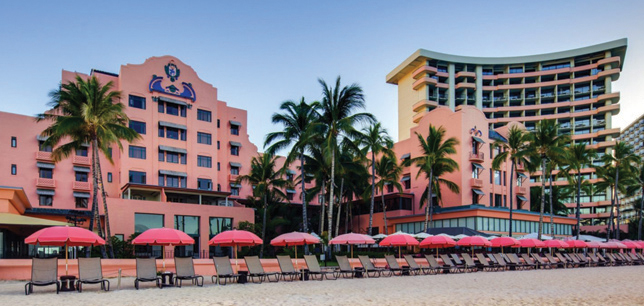 Travel Requirements
https://www.gohawaii.com/travel-requirements
---
Exhibitors
Exhibit Fee: $6,000
Lab Fee: $13,500
Email Contact for Exhibits [email protected]
Exhibit Description
The exhibit fee includes a 6' x 30" tabletop, (2) representative attendees/exhibitors, and (1) copy of the course syllabus. 
Lab Description
The lab fee includes, (1) Shared Station in cadaver lab, Standard acknowledgement from the podium, Acknowledgement in the course syllabus distributed to each registrant, (2) company representatives in the lab including daily meals
Exhibit Hours
(subject to updating)
| | |
| --- | --- |
| Wednesday 7/13/22 |   |
| 2:00-3:00 PM | Registration |
| 6:00-7:00 PM | Reception in Exhibit Area |
| Thursday 7/14/22 |   |
| 6:30-7:30 AM | Continental Breakfast in Exhibit Area |
| 10:00-10:30 AM | Coffee Break in Exhibit Area |
| Friday 7/15/22 |   |
| 7:00-8:00 AM | Continental Breakfast in Exhibit Area |
| 10:00-10:30 AM | Coffee Break in Exhibit Area |
| 12:00-1:00 PM | Lunch in Exhibit Area |
| Saturday 7/16/22 |   |
| 6:30-7:30 AM | Continental Breakfast in Exhibit Area |
| 10:00-10:30 AM | Coffee Break in Exhibit Area |
Download 2022 Complete Syllabus