Sunday – Friday
February 13-18, 2022
Grand Hyatt • Kauai, Hawaii
Course# MDM22K01
Registration Fees
| | | |
| --- | --- | --- |
| Registration Description | Early Bird Ends - 12/15/21 | Regular Fee Begins - 12/16/21 |
| Physicians | $885 | $925 |
| Allied Health Professionals | $725 | $765 |
| Residents/Fellows | $725 | $725 |
Cancellations received in writing before February 9, 2022 will be refunded, less a $75 administrative fee. No refunds will be made on cancellations received after that date. Please email your requests to [email protected]
Overview
Presented by the Division of Infectious Diseases, Department of Medicine, of the University of California, San Francisco School of Medicine, this course reviews clinically relevant topics in infectious diseases that are commonly seen in the inpatient and outpatient setting, and will include updates in COVID-19.
TARGET AUDIENCE
The course is designed to meet the needs primary care physicians and providers, family physicians, general practitioners, hospitalists, internists, nurse practitioners, pediatricians, clinical pharmacists, and other health professionals who diagnosis, manage, or treat infectious diseases in the inpatient or outpatient settings.
Objectives
Upon completion of the activity an attendee will be able to:
Describe the key features of COVID-19, including epidemiology, clinical manifestations, diagnostics, treatment, vaccines, and infection control;
Apply knowledge and principles to diagnose, manage, and treat common infections encountered in clinical practice such as skin and soft tissue infections, respiratory tract infections, urinary tract infections, gastrointestinal infections, endocarditis, staphylococcal infections, nosocomial infections, sexually transmitted infections, and infections of the central nervous system;
Incorporate into their practice the diagnosis, management, treatment, and prevention of COVID-19 infection
Identify and manage less common infections such as infections in immunocompromised patients and infections associated with travel;
Incorporate into his or her practice the use of antimicrobial agents including an understanding of their efficacy and appropriate usage for prevention and treatment of bacterial, viral, and fungal infections;
Apply the basic principles of antimicrobial stewardship to everyday clinical practice in the inpatient and outpatient setting.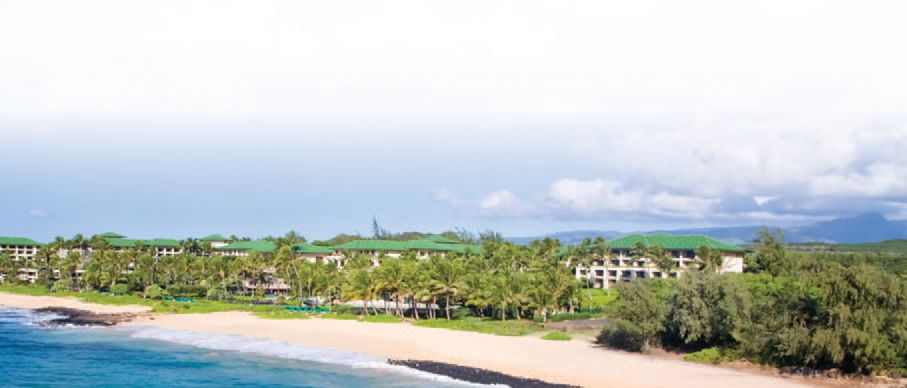 Accreditation
The University of California, San Francisco School of Medicine (UCSF) is accredited by the Accreditation Council for Continuing Medical Education to provide continuing medical education for physicians.
UCSF designates this live activity for a maximum of 21.00  AMA PRA Category 1 CreditsTM.  Physicians should claim only the credit commensurate with the extent of their participation in the activity.
This CME activity meets the requirements under California Assembly Bill 1195, continuing education and cultural and linguistic competency.  
Nurses
For the purpose of recertification, the American Nurses Credentialing Center accepts AMA PRA Category 1 CreditsTM issued by organizations accredited by the ACCME.   
Physician Assistants
AAPA accepts category 1 credit from AOACCME, Prescribed credit from AAFP, and AMA PRA Category 1 CreditsTM from organizations accredited by the ACCME.
Pharmacy
The California Board of Pharmacy accepts as continuing professional education those courses that meet the standard of relevance to pharmacy practice and have been approved for AMA PRA Category 1 CreditsTM.  
Family Physicians
Application for CME credit has been filed with the American Academy of Family Physicians.  Determination of credit is pending.
American Board of Internal Medicine (ABIM) MOC
Successful completion of this CME activity, which includes participation in the evaluation component, enables the participant to earn up to 21.00 MOC points in the American Board of Internal Medicine's (ABIM) Maintenance of Certification (MOC) program. Participants will earn MOC points equivalent to the amount of CME credits claimed for the activity. It is the CME activity provider's responsibility to submit participant completion information to ACCME for the purpose of granting ABIM MOC credit.
Course Outline
Sunday, February 13, 2022
 
4:00 PM
 
Registration 
 
5:00
G,Rx
Pneumonia (CAP/HAP/VAP)
Lisa Winston, MD
6:00
Rx
Septic Arthritis and Osteomyelitis
Henry F. Chambers, MD
7:00 PM
 
Adjourn
 
Monday, February 14, 2022
 
7:00 AM
 
Registration and Continental Breakfast
 
BREAKOUT SESSION I
 
7:30
 
A:  Endocarditis
Henry F. Chambers, MD
 
G
B:  Immunizations
Lisa Winston, MD 
BREAKOUT SESSION II
 
8:30
Rx
A:  Gram-negative Antibiotics 
B. Joseph Guglielmo, PharmD
 
G
B:  Non-COVID Respiratory Viruses 
Jennifer Babik, MD, PhD
9:30
 
Coffee Break
 
9:45
G
COVID-19 Variants  
Joanne Engel, MD, PhD
10:45
Rx
Skin and Soft Tissue Infections
Vivek Jain, MD, MAS
11:45 AM
 
Adjourn
 
Tuesday, February 15, 2022
 
7:00 AM
 
Continental Breakfast
 
BREAKOUT SESSION I
 
7:30
Rx
A:  Staphylococcal Bacteremia   
Henry F. Chambers, MD
 
 
B:  Tuberculosis 
Vivek Jain, MD, MAS
BREAKOUT SESSION II
 
8:30
Rx
A:  Fever in the ICU 
Jennifer Babik, MD, PhD
 
Rx
B:  STDs 
Lisa Winston, MD 
9:30
 
Coffee Break
 
9:45
 
COVID Diagnostics   
Vivek Jain, MD, MAS
10:45
 
Procalcitonin Debate  
Bryn Boslett, MD
 
 
 
Henry F. Chambers, MD
11:45 AM
 
Adjourn
 
Wednesday, February 16, 2022
 
7:00 AM
 
Continental Breakfast
 
BREAKOUT SESSION I
 
7:30
 
A:  Infection in Non-HIV Immunocompromised Patients 
Brian Schwartz, MD
 
Rx
B:  HIV Update and PrEP  
Bryn Boslett, MD  
BREAKOUT SESSION II
 
8:30
Rx
A:  Antifungal Agents 
B. Joseph Guglielmo, PharmD
 
 
B:  Herpesviruses   
Jennifer Babik, MD, PhD
9:30
 
Coffee Break
 
9:45
 
COVID-19 Outpatient Management  
Bryn Boslett, MD  
10:45
Rx
COVID-19 Vaccines    
Joanne Engel, MD, PhD
11:45 AM
 
Adjourn
 
Thursday, February 17, 2022
 
7:00 AM
 
Continental Breakfast
 
BREAKOUT SESSION I
 
7:30
 
A:  Antimicrobial Stewardship Workshop 
Sarah Doernberg, MD, MAS
 
Rx
B:  Antibiotics in Outpatient URIs 
B. Joseph Guglielmo, PharmD
8:30
 
Update in Management of UTIs
Brian Schwartz, MD
9:30
 
Coffee Break
 
9:45
 
COVID-19 Inpatient Management   
Sarah Doernberg, MD
10:45
 
CNS Infections    
Brian Schwartz, MD
11:45 AM
 
Adjourn
 
Friday, February 18, 2022
 
7:00 AM
 
Continental Breakfast
 
7:30
Rx
Clostridium difficile 
Sarah Doernberg, MD, MAS
8:30
 
Update in Travel Medicine  
Brian Schwartz, MD  
9:30
Rx
Interesting Case Presentation     
Lisa Winston, MD 
 
 
 
Henry F. Chambers, MD
10:30 AM
 
Adjourn
 
Rx: Pharmacotherapeutic
A:  Hospitalist Track
B:  Primary Care/Out-Patient Track
Course Chairs
Jennifer Babik, MD, PhD
Associate Professor of Medicine,
Division of Infectious Diseases
University of California, San Francisco
Henry F. Chambers, III, MD
Professor of Medicine
HIV, ID, and Global Medicine Division
Zuckerberg San Francisco General Hospital and Trauma Center
University of California, San Francisco
Faculty
(University of California, San Francisco unless indicated)
Bryn Boslett, MD
Associate Professor of Medicine
Division of Infectious Diseases
Sarah Doernberg, MD, MAS
Associate Professor of Medicine, Division of Infectious Diseases
Division of Infectious Diseases
Joanne N. Engel, MD, PhD
Chief, Division of Infectious Diseases
Professor of Medicine, and Microbiology and Immunology
B. Joseph Guglielmo, PharmD
Professor of Clinical Pharmacy
Vivek Jain, MD, MAS
Associate Professor of Medicine
HIV, ID, and Global Medicine Division
Zuckerberg San Francisco General Hospital and Trauma Center 
Brian S. Schwartz, MD
Associate Professor of Medicine
Division of Infectious Diseases
Lisa G. Winston, MD
Professor of Medicine
Division of Infectious Diseases
Zuckerberg San Francisco General Hospital and Trauma Center
Travel & Lodging
Grand Hyatt Kauai
1571 Poipu Road
Koloa HI 96756
Hotel Phone: (808) 742-1234
Reservations: (800) 742-2353
Cutoff Date:  January 14, 2022
Rates:*
Deluxe Ocean $430
Partial Ocean $400
Pool $380
Standard $350
*Plus $15/night resort fee
Travel Requirements
https://www.gohawaii.com/travel-requirements
---
Exhibitors
Exhibit Fee: $5,000
Email Contact for Exhibits [email protected]
Exhibit Description
Exhibitors receive the following benefits:
6' x 30" tabletop exhibit space at UCSF assigned location in exhibit hall
Standard acknowledgement from the podium
Acknowledgement in the course syllabus distributed to each registrant*
(2) complimentary exhibitor attendees and (1) copy of the course syllabus
Exhibit Hours
(subject to updating)
| | |
| --- | --- |
| Sunday 2/13/22 |   |
| 2:00- 4:00PM | Exhibitor Set-Up |
| 4:00- 5:00PM | Exhibit Area Open During Registration |
| Monday 2/14/22 |   |
| 6:30- 7:30AM | Continental Breakfast in Exhibit Area |
| 9:30- 9:45AM | Coffee Break in Exhibit Area |
| Tuesday 2/15/22 |   |
| 6:30- 7:30AM | Continental Breakfast in Exhibit Area |
| 9:30- 9:45AM | Coffee Break in Exhibit Area |
| Wednesday 2/16/22 |   |
| 6:30- 7:30AM | Continental Breakfast in Exhibit Area |
| 9:30- 9:45AM | Coffee Break in Exhibit Area |
| Thursday 2/17/22 |   |
| 6:30- 7:30AM | Continental Breakfast in Exhibit Area |
| 9:30- 9:45AM | Coffee Break in Exhibit Area |
| Friday 2/18/22 |   |
| 6:30- 7:30AM | Continental Breakfast in Exhibit Area |
| 10:30- 11:45AM | Exhibitor Tear Down/Move Out |